Travel Posters & Stickers
Within a single form of media, create and design multiple editions (or a series) of items relating to a subject the designer is both knowledgeable and passionate about. The project must have at least four components, clearly communicate your intentions, and work together conceptually and visually as a series.

I have always loved being outside and I grew up with an obsession with nature and the outdoors. In high school, I went to the School of Environmental Studies and before design, I was planning to major in Fisheries and Wildlife. Adventuring in the great outdoors has always been a passion of mine, so for this project I wanted to emulate that into a series of designs. I decided on four places that had a significant impact on my life and chose an illustration style inspired by Allan Peters, Trey Ingram, and Aaron Draplin. I carefully chose color palettes that fit the spirit of each location and limited myself to using certain shapes to complete the illustrations to develop my system further. The illustration and typographic system is what kept all four designs cohesive. The next step was to apply the same system of illustration and typography to a poster series. I wanted the posters to use negative space to enhance the illustrations and give them room to breathe, and I also wanted to highlight each state in a different way. The illustrations became masked in the shape of each state so it was instantly communicated where each illustration was located to add value and ease of readability.

*Recipient of 2020 American Graphic Design Award from GDUSA.
RESEARCH AND PROCESS
HERE
.
In 2014, my family went to Washington to visit my Aunt and Cousins. While we were there, we traveled all around the Olympic Peninsula. One of the most memorable places we visited was the Hoh Rainforest. There was moss covering every surface and I was surrounded by green. This was one of the best family trips we have taken to this date.

In 2017, I took a trip to Colorado. This was one of my first few independent trips that I took without my parents, so it was a really exciting trip for me to be traveling with my friend. One of the many adventures we went on while in Colorado was drive up to the top of Pikes Peak. About halfway up, there is an area with a lake called Crystal Creek where you can see the mountains too and I instantly fell in love. It was hands-down the best view from our entire trip. I truly loved Colorado and felt right at home.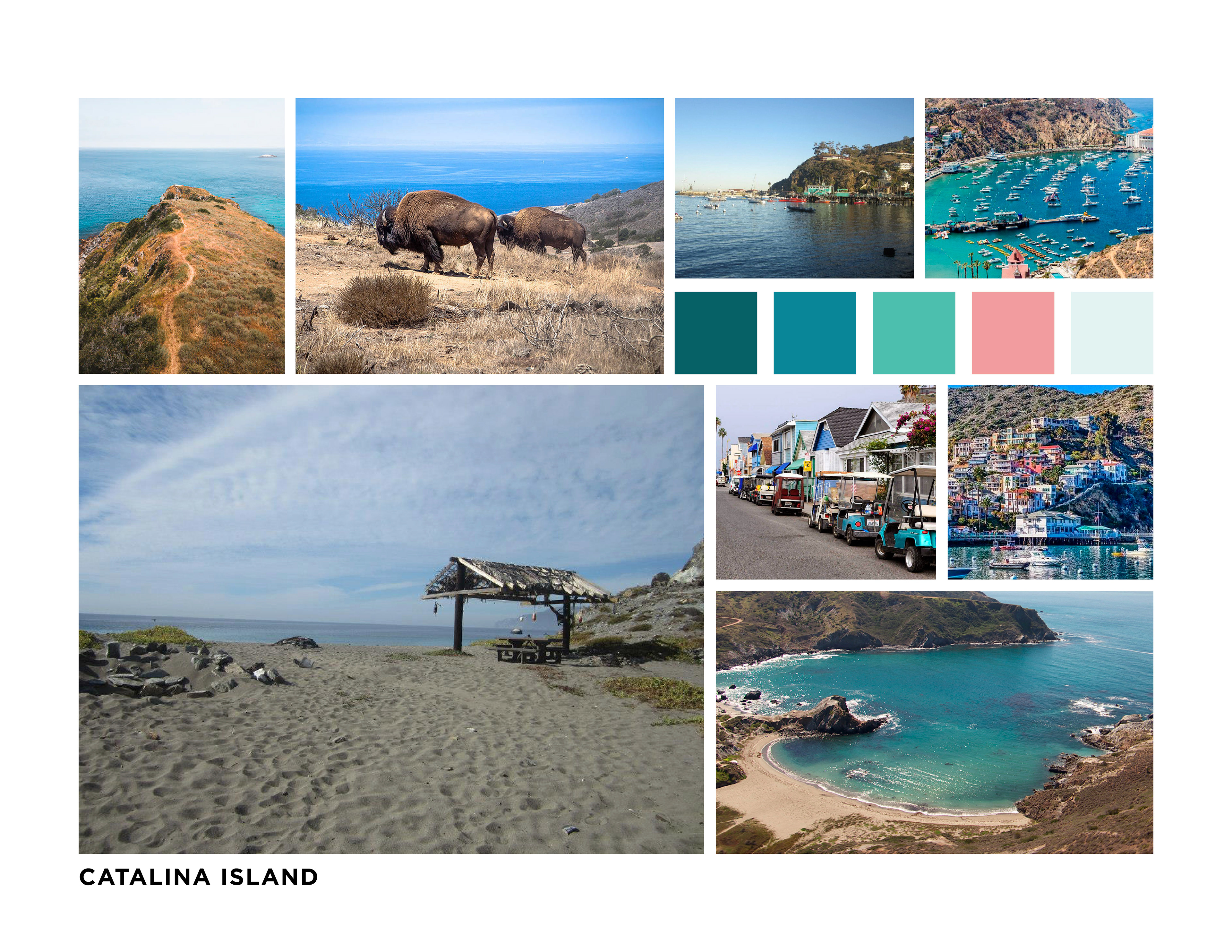 Senior year of high school in 2013, I took a trip with some other students (kind of like study abroad) to Coastal California to study coastal living and environments. We traveled south from San Francisco all the way to Los Angeles. When we got to Los Angeles, we traveled to Catalina Island via ferry for a two day camping excursion. Catalina Island is the most interesting and unique place ever. 80% of the island is conservancy and there are only two towns and an airport. We did a beach cleanup on the island and the island itself had such a huge impact on me. 

I have been boating on the St. Croix river since I was a baby in my mom's belly! I'm a river rat through and through. I have so many memories on the river stretch between Kinikinnic and north of Stillwater. Every weekend of my childhood, my family would go boating and camp out overnight on one of the islands. I have fond memories of swimming, tubing, water-skiing, campfires, hammocking, floating, and more on the river and it will always hold a special place in my heart.